A COMPLETE RANGE OF OPTOMETRY SERVICES
At Hill Visions we provide our customers with a wide range of professional ophthalmic services tailored to their each and every need. Our mission is to provide every service to exceed expectation and fill you with satisfaction, leaving every time with a smile.
A REGULAR EYE TEST CAN HELP DETECT OTHER SERIOUS HEALTH ISSUES.
The non rushed eye test typically lasts approximately 30 mins. Regular eye exams are important to ensure you are seeing well and your eyes remain healthy.
An eye test at Hill Vision can reveal important information about the condition of your eyes, eyes are checked thoroughly internally as well as externally and conditions such as high blood pressure, increased cholesterol and diabetes can be discovered.
It is important to have regular eye checks during childhood as it means potential problems can be prevented. A child's vision develops from birth up to the age of nine.
At Hill Vision we understand that seeing clearly is extremeley important to your children and to your child's overall development.
IT IS SAID THAT 80% OF A CHILDS LEARNING IS DONE THROUGH SIGHT.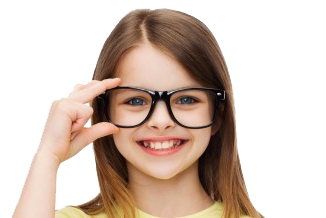 BOOK AN EYE EXAMINATION WITH OUR EXPERT OPTOMETRISTS NOW.
Contact lenses are a very popular and successful way of correcting your vision.
Contact lenses are a brilliant addition to spectacles. Great for sport and social occasions and can be fitted to anyone including kids. We offer a personalised service for fitting and aftercare checks.
Contact lenses sit comfortably on the curvature of the eye, giving you a wide field of view .
It is just as important to have accurate prescriptions as to have high quality lenses which allow precise vision with minimal distortion. All our spectacles have premium coated lenses. The coatings on our lenses allow ease of maintenance and easy to clean lenses through out the day.
Optical Lenses are optical components designed to focus or diverge light.