COVID-19: We are open as normal throughout lockdown as we are providing essential services. Please wear a mask when visiting.

We like to spend time understanding our customers so we can tailor make our eye care solutions to suit your exact needs, doing our best to make a difference to people's lives. We wont compromise on quality in both the product and our eye examination services, so for eye care in and around Amersham look no further than us.

Taylor made eye examinations are built around each individual to discover as much as possible about your eye health.

Hill Vision can supply you with the perfect contact lens system to suit your everyday lifestyle.

At Hill Vision we stock an extensive range of frames with styles and brands to suit every individual.

Have you noticed changes to your vision or problems with eyesight?
If so, or if you are concerned about anything in particular with your eyes, you can now book an essential eye examination with Hill Vision.
Once you are booked in we will be in touch to discuss how we are operating in the store and how we are keeping our customers safe.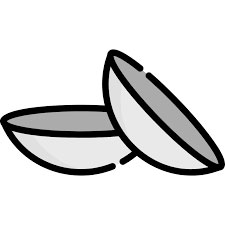 LOOKING FOR CONTACT LENSES?
Contact lenses have come a long way and are now more comfortable and healthier than ever. They correct both long sighted and short sighted, astigmatism and even reading. Amit also fit complex RGP and lenses for Keratoconus.
Contacts are great for sport in fact optimum vision enhances sports performance. We have fitted them successfully for all ages, our youngest patient is 7years old and our oldest is 93!
It is important in children that we give them the best possible chance in achieving their full potential.
Amit will spend time at the initial consultation checking the health of the eyes and when you would ideally like to wear them. He will discuss the best lens choice and he will teach you how to insert and remove them safely, then supply a set of trial lenses for you to try during your daily activities.
An aftercare appointment is then made usually for a week or so later so we can make sure we are all happy with the comfort, fit and vision and the lenses can then be ordered.
Amit has gone above & beyond during these difficult times in ensuring my Grandfather has had glasses after he broke his during a fall. Visited his house to collect them & then dropped off new ones once he'd sorted out replacement frames & lenses. Would definitely recommend.
Very friendly and efficient service. The eye test was professionally conducted and Amit took time to explain every aspect of the test and results.
Decided I wanted a better experience than the normal high street opticians seem to offer, so visited this independent and I was pleased with the result. The eye test felt very thorough and I felt the store owner was knowledgeable and up to date with the latest equipment and he was friendly and easy to chat to about my eye needs during the examination. Choosing frames was also easy – there may not be quite as many to choose from – I am not sure… but it was an easy and quick process as I soon found two pairs which were both fashionable and suited me. Again the owner was very helpful with advise on lenses to choose and frames. I was very pleased with the finished items. The glass used in the lenses was superior to any I have had before and was crystal clear. I went back a week later for a few minor adjustment and to get an old pair from another supplier tightened and again the same friendly, helpful, local service – very pleased!
Good service and very efficient I recommend you come here first if you are thinking of changing opticians
Katharine Finlay
2019-05-17
Amit was able to quickly organise new specs on short notice for me when my existing glasses were accidentally damaged beyond repair. As I was visiting from Adelaide at the time, this service was extremely valuable to me. Helpful, friendly, speedy service, and an excellent range of budget frames to choose from. Thank you, Amit and team. Katharine.
Louis Tagliaferro
2018-09-12
Friendly and professional staff who are knowledgable and provide a great service. Highly recommended.
Exceptional service from Amit who is knowledgeable and honest. Good choice of glasses and great value too!
Adrian Bromley
2018-05-27
Good service helpful staff and some of the best glasses l have seen
Joshua Mallinson
2018-05-11
I recently had my eyes tested and needed a pair of transition lenses, which turned out to be perfect! Lovely and friendly warm welcome with a superb range. Highly recommended!
Really amazing selection of frames and the eye test was very thorough!
A selection of products available in store...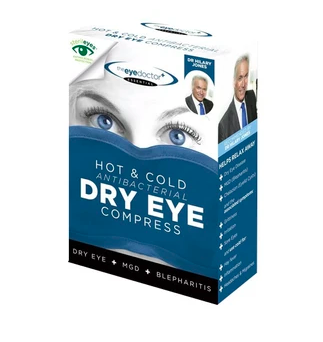 Antibacterial Dry Eye Compress
The Eye Doctor Essential® hot and cold eye compress featuring Sterileyes®. Sterileyes® is an antibacterial shield on the compress, clinically proven to kill 99.9% of bacteria tested.
Enquire Now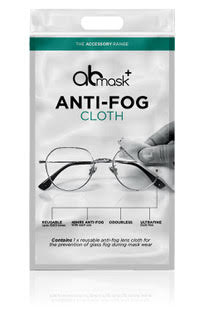 The AB Mask Anti-Fog Cloth
The Reusable AB Mask Anti-Fog Cloth is designed to prevent fogging of glasses during mask wear. Each use will provide 48 hours of anti-fog and protect your lenses from smearing and dust. Reusable up to 1000 times.
Enquire Now